John James is cashing in again on his 2000% support for President Trump and is set to attend an NRSC fundraising retreat at the Trump International Hotel with President Trump, Majority Leader Mitch McConnell, and the special interest donors funding their campaigns. It's another example of how James is still all aboard the Trump Train, despite his efforts to hide it from Michigan voters.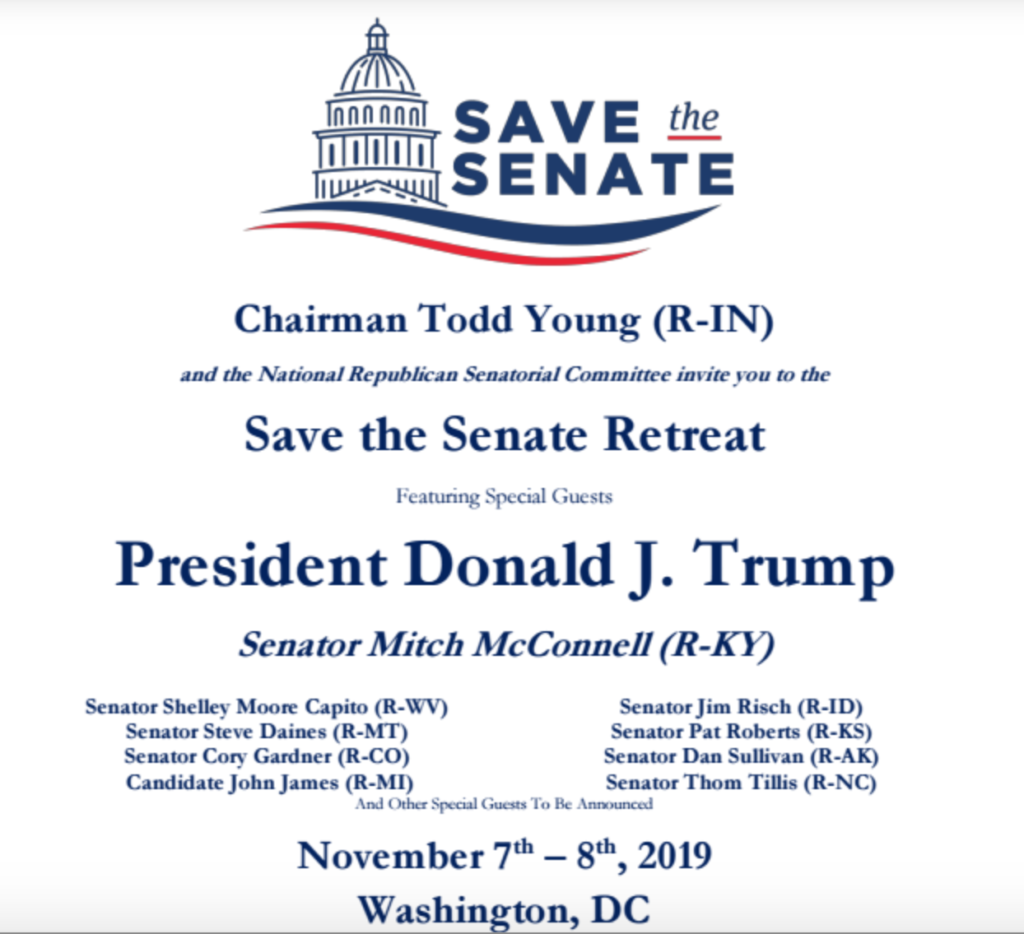 James' Trump "identity crisis" began when he tried to erase social media posts highlighting his "2000%" backing for the president and his agenda, and he was later caught cropping Trump's name out of pictures. James repeatedly "remained silent on the President's conduct" and has failed to name a single issue that he disagrees with Trump on. But privately, Trump remains James' "No. 1 ally" and sent a fundraising email containing a 100% endorsement of James' campaign. Now that they are fundraising together in person, it's clear James' attempts to hide his support for Trump are purely superficial.
"Despite his best efforts to hide it from Michigan voters, John James' 2000% support for Trump is as strong as ever," said MDP Spokesperson Alex Japko. "James' embrace of Trump and McConnell proves he would be their loyal ally in the Senate, and help them pass their toxic agenda. James' close ties to Trump may help him raise a few more campaign dollars, but it shows he will never be an independent voice for Michiganders."
James' ties to President Trump could be a real problem in his second attempt to reach the Senate. Polling consistently shows Trump underwater in Michigan by double digits, and even the Trump campaign itself is "pessimistic" and "increasingly grim" about their chances of winning the state this time around. A Target Insyght/MIRS poll from earlier this month showed that James' ties to Trump might be hurting him with Michigan voters as well. The poll showed James trailing Sen. Gary Peters by double digits, with Peters winning Independents by 25 points.
###