James Met With Ukrainian Businessman Who Was Indicted for Soliciting "Political Favors" With Foreign Campaign Contributions
A newly unearthed photo from last year shows failed Senate candidate John James posing with Ukrainian businessman Lev Parnas, who was indicted for funneling foreign money into U.S. elections for "political favors," and President Trump's personal lawyer Rudy Giuliani. The photo surfaced as part of The Wall Street Journal's investigation into Parnas' private Instagram account, which unwittingly documented his meetings around the country with Giuliani and prominent GOP politicians like James. Parnas' photo shows James posing with the indicted businessman and Giuliani after a campaign rally last year where they were special guests.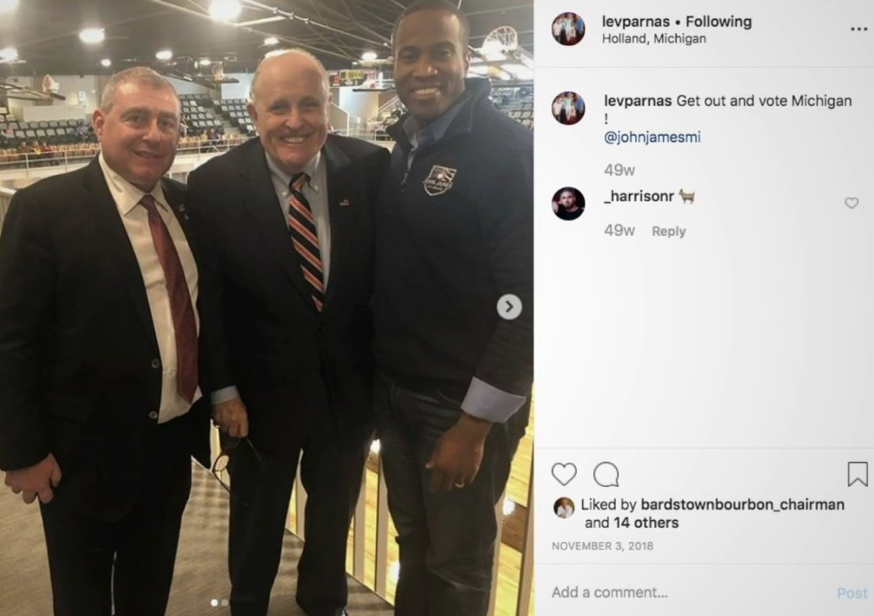 Here's another photo of Parnas smiling ear to ear at a John James rally that same day: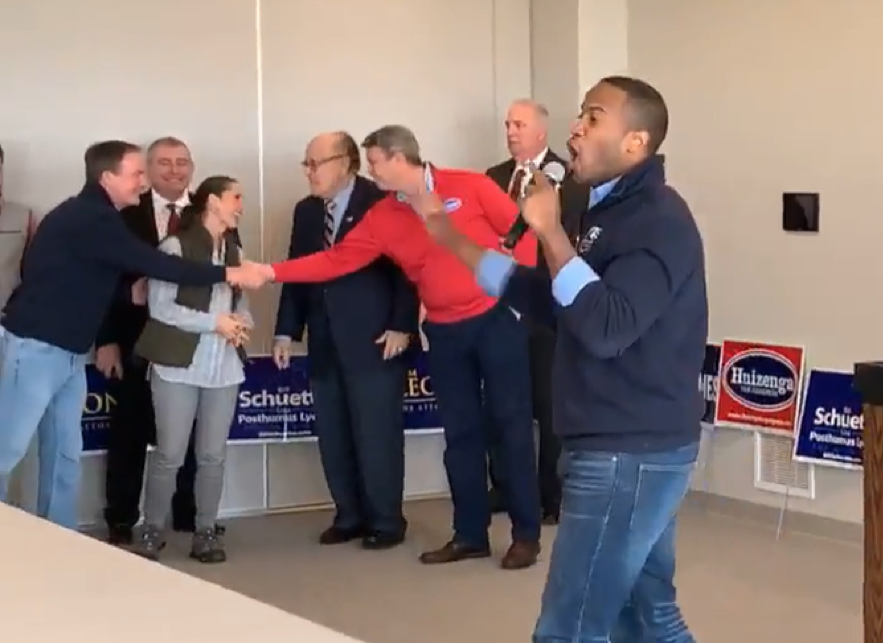 The questions for John James are: why did he meet with them and what did they discuss? Is this why James has "remained silent on the president's conduct," and refused multiple times to comment on the ongoing scandals surrounding Trump and Ukraine? Michiganders deserve answers.
"We know John James met with a shady businessman and Trump's personal lawyer as they were engaged in an illegal campaign finance scheme, and the question is why?" said MDP Spokesperson Alex Japko. "James has been trying to hide his toxic ties to Trumpworld, but they keep on popping up and raising more questions. James should tell Michigan voters why he met with Parnas and Giuliani, and if he promised them 'political favors' in return for their support."
James famously tried to erase the remnants of his last failed Senate run and his history of controversial statements when he deleted hundreds of past social media posts and videos after the 2018 election.
###