National Convention Information
The 2024 Democratic National Convention will be held August 19-22, 2024 in Chicago Illinois. Michigan's delegation will join Democrats from around the country to listen to our leaders speak on our values, interact with other delegates, and come together to officially nominate our candidates for President and Vice President 
---
Delegate Selection Plan
Following approval from the Michigan Democratic State Central Committee on April 29th, 2023, Michigan's Delegate Selection Plan was sent to the DNC Rules and Bylaws Committee and was granted conditional compliance. This plan will dictate the process for distributing delegates for the 2024 election cycle. Read the full plan below.
---
Our Delegation
Michigan has been allocated 140 voting delegates and will send 170 individuals to the national convention in Chicago. The breakdown of the delegation is outlined below.

Congressional District Allocation
Michigan's 77 district-level delegates are further allocated amongst each Congressional District as outlined in the table below. Binary gender allocations contained in the table are maximum amounts. Gender non-binary/gender non-conforming delegates are not be counted in either the male or female category, but do count towards the total allocation of delegates in the district.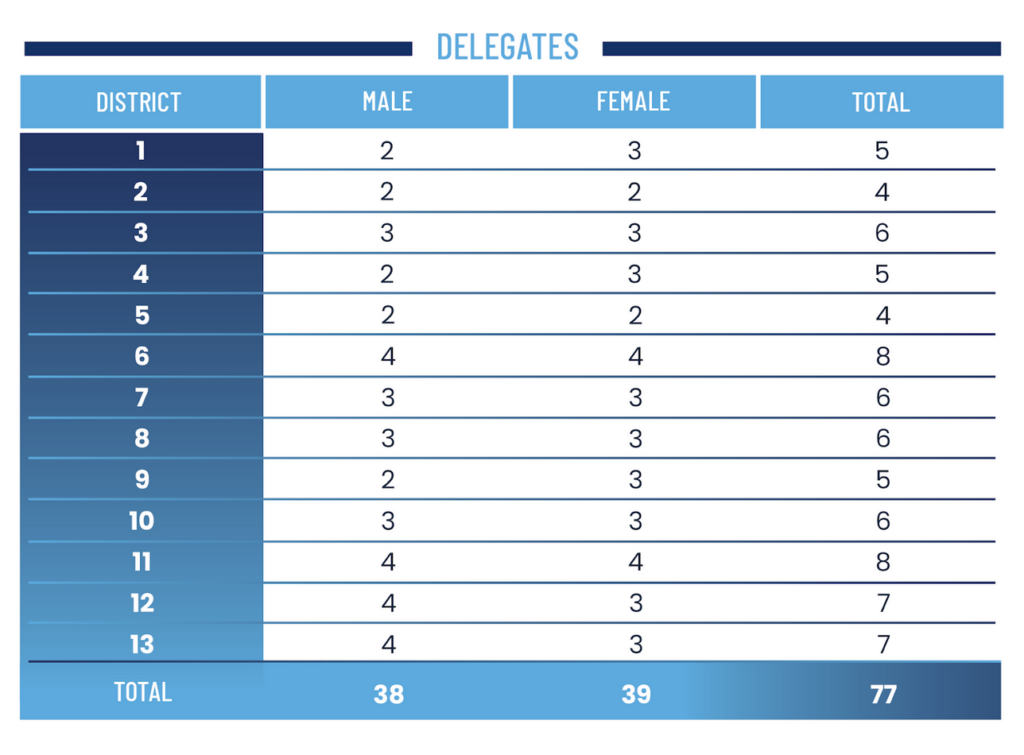 Trainings
Want to learn more about the delegate selection process and how you can become a part of Michigan's 2024 delegation? Join us for a training. Virtual trainings are held weekly and in-person trainings will occur across the state until the end of 2023. See below for upcoming trainings.