Warren Mayor says "Finally, help is on the way!"
This morning, the Michigan Democratic Party hosted a roundtable discussion with Lansing Mayor Andy Schor and Warren Mayor James Fouts to celebrate President Biden's Bipartisan Infrastructure Deal and the historic investments it will make in Michigan.
As Mayors Schor and Fouts discussed, federal legislation is local legislation, and both hope to use these critical federal funds to transform their cities. Both Mayors highlighted how the bill will help revitalize local communities, ensure clean drinking water in every neighborhood, expand broadband internet access, and finally address the effects of climate change by investing in infrastructure that can withstand intense flooding, wildfires, and droughts — all thanks to President Biden and Democrats in Congress.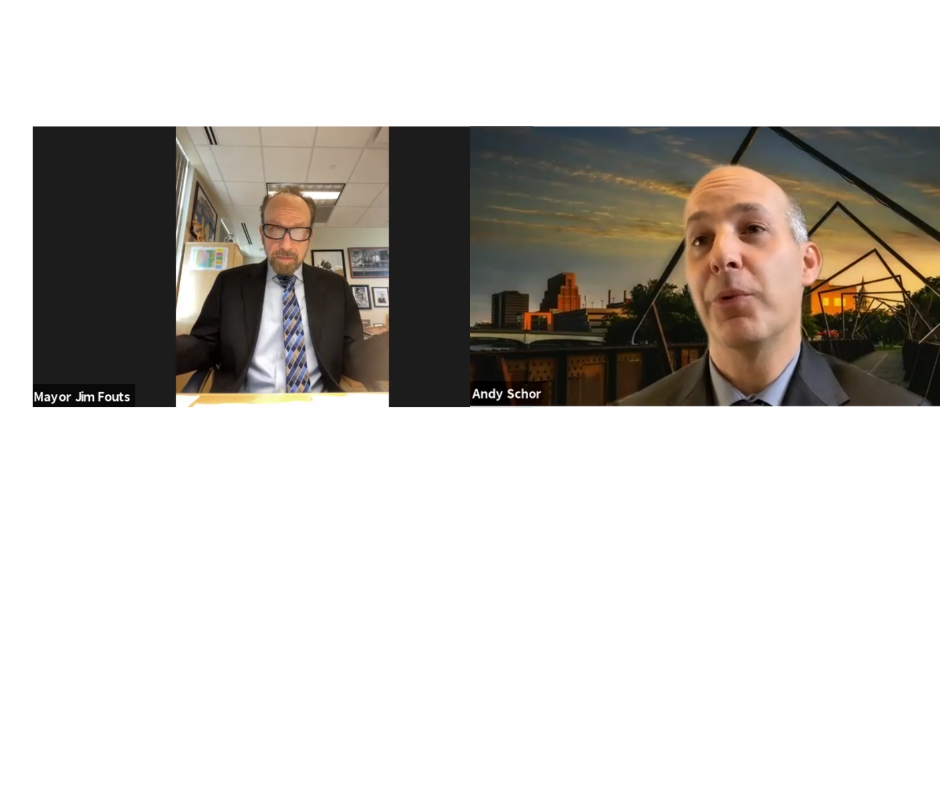 Here's what those joining today's call had to say about the "transformational" nature of President Biden's infrastructure plan:
Michigan Democratic Party Spokesperson Alyssa Bradley:
"After four years of failed 'infrastructure weeks' under the previous administration, President Biden delivered on his promise to work across the aisle and shepherd through a historic investment in our nation's infrastructure."
Lansing Mayor Andy Schor:
"When President Biden came in [to office] he made [infrastructure] a priority… I'm proud of my Congresswoman Elissa Slotkin for all the work she did as part of the Problem Solvers Caucus and U.S. Senators Debbie Stabenow and Gary Peters for getting this over the finish line."
"$7.3 billion to Michigan in [the Bipartisan Infrastructure Deal] is huge for us. It's going to be transformational for Lansing to make sure people have the ability to drive on our roads, to make sure our bridges can be fixed. It is Huge!"
"We've seen massive flooding in Lansing because of these '100 year' climate events that we've been seeing almost every few years. So the investments in this bill will be very important to combat that."
Warren Mayor James Fouts:
"The investment of better infrastructure when we're talking about flooding, when we're talking about wastewater facilities, and even when we're talking about wildfires and droughts, will help to mitigate the damage caused by climate change."
"There's nothing more important than assuring all Americans that their water will be safe and [with President Biden's Infrastructure Deal] we'll have the money to make sure it's safe."
"We'd like more money for our Mount Road project from 696 South to 8 mile road. Half of our city has been forgotten by those that would be, so I think this is a much needed plan by the President and by Congress [to put money towards that]."
"This bill will create jobs and jobs and jobs and more much needed construction to keep our roads and bridges safe, specifically the ones in Warren that we are concerned about."